Heraklion Airport (HER)
Use this website to quickly find the most important information about Heraklion International Airport Nikos Kazantzakis: Flights, Departures, Arrivals, Parking, Car Rentals, Hotels near the airport and other information about Heraklion Airport. Plan your travel to HER Airport with the information provided in this site.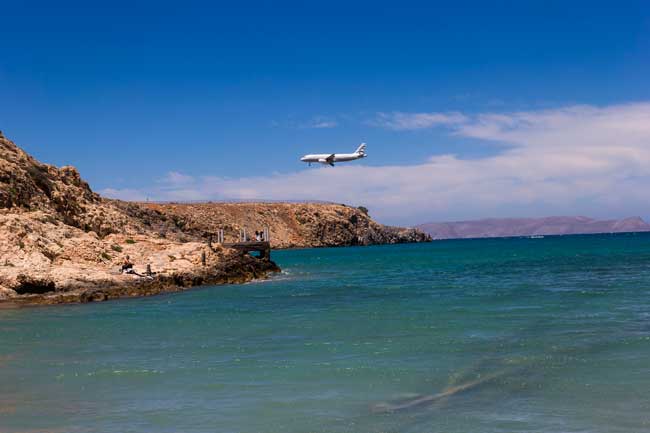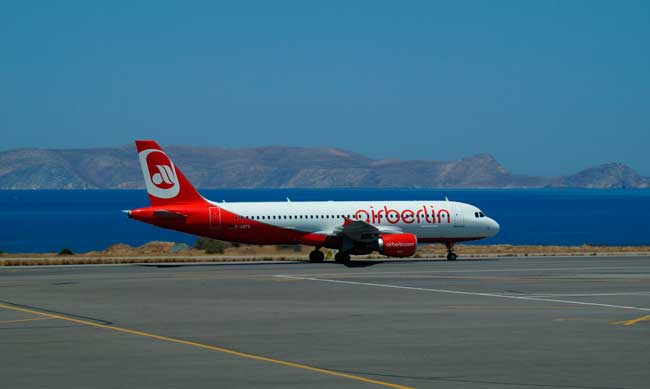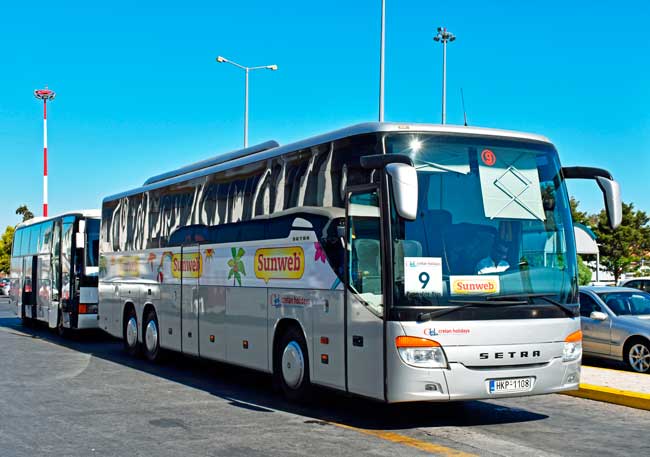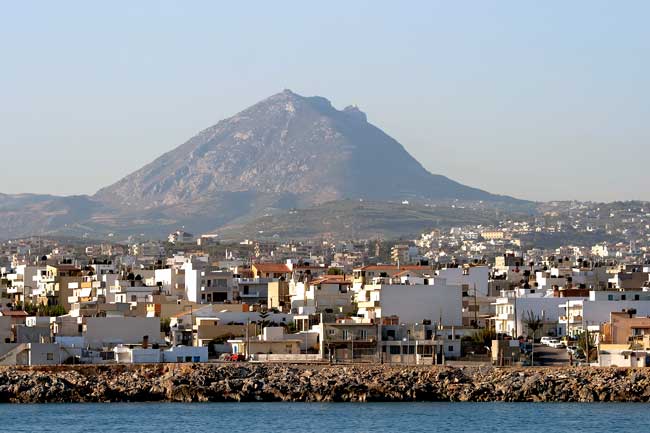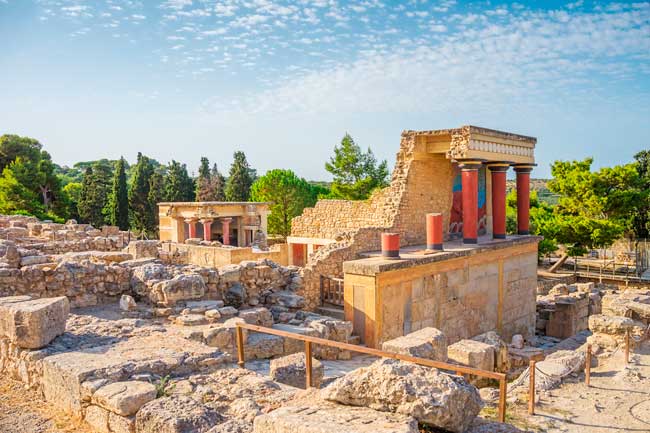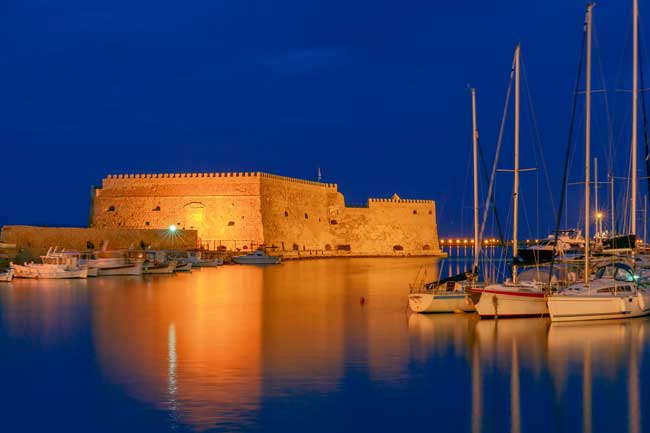 Heraklion International Airport (IATA: HER, ICAO: LGIR) is the main international airport of the Greek island of Crete and the main connection to mainland along with Chania Airport, which is located 185 kilometers away from Heraklion Airport.
Heraklion International Airport is located 5 kilometers east of the city center of Heraklion, nearby the town of Nea Alikarnassos.

It is the second busiest airport in Greece after Athens International Airport. It serves Heraklion and the municipalities of Aghios Nikolaos, Malia, Hersonissos, Stalida and Elounda.

About the name: Heraklion Airport is named after the well-known Greek writer and philosopher Nikos Kazantzakis, who was born in Heraklion.
Top 10 international destinations from Heraklion Airport are London, Paris, Moscow, Prague, Milan, Frankfurt, Düsseldorf, Brussels, Vienna and Munich.
Heraklion Airport registered a total flow of 6,865,681 passengers in 2016.
The following means of transport are available at Heraklion Airport to get to the city centre:

- Bus: By bus you can ride 5, 6, 8, 10, 11, 12, 15, 17, 19 or 31 KTEA bus lines. (See more information)

- Taxi: Get to Heraklion downtown within 15 minutes. (See more information)

- Car rental: Hire a car through our search engine or in the car booths in the main level of the terminal. (See more information)
Heraklion Airport offers the following services to passengers:

- Currency Exchange
- Left luggage
- Luggage wrapping
- Toilets
- Smoking allowed areas
- ATMs
- Parenting rooms
- Wheel-chair renting service
- Meeting points
- Post office
- First aid station
- Pharmacy
- VIP lounge
- Lost & found
- Travel agencies
- Duty-free shops
- Information booth
- Free Wi-Fi connection
- Baggage carts
- Baggage storage
- Baggage check-in kiosks
- Telephones
- Kiosk
Heraklion airport has a single level passenger terminal, whose departures and arrivals are split by Domestic services and International services and also counts with three passenger terminals for each section.
Contact Information
Find above several contact information regarding Heraklion Airport:

Customs: +30 2810 220390

Medical Centre: +30 280 397280

Address:
Ikarou str.
N. Alikarnassos, Crete, 70601
GREECE

Phone: +30 210 891 6000
About Heraklion
Heraklion, in Greek Irákleio, is the main and largest city of the island of Crete, with a total population of 173,993 inhabitants, being the fourth largest city in Greece.

It wasn't until the 19th century that the ancient name of Heraklion was retook. It comes from the closer Roman port of Heracleum, which stands for "Heracles's city".

History is widely present in the island: There are settlements dated from 2,000 BC. In fact, the city is nearby the ruins of the Palace of Knossos (Palace of Minos), which belonged to the Minoans. After them, Muslims, Byzantines, Venetians and Ottomans occupied the island leaving an important cultural and architectural legacy to Crete.

Regarding must see landmarks, you shouldn't miss the Palace of Knossos ruins, which are located close to the city, Koules Fortress (Rocca al Mare), from the Venetian occupation and located at the port, Lions Square, The Venetian loggia and the Agios Minas Cathedral, which honours the patron of the city, Saint Menas.