Heraklion Airport (HER)
Find the most important information about Heraklion Airport: Flights, Departures, Arrivals, Parking, Car Rentals, Hotels near the airport and other information about Heraklion International Airport "Nikos Kazantzakis" (HER). Plan your travel to HER Airport with the information provided in this guide.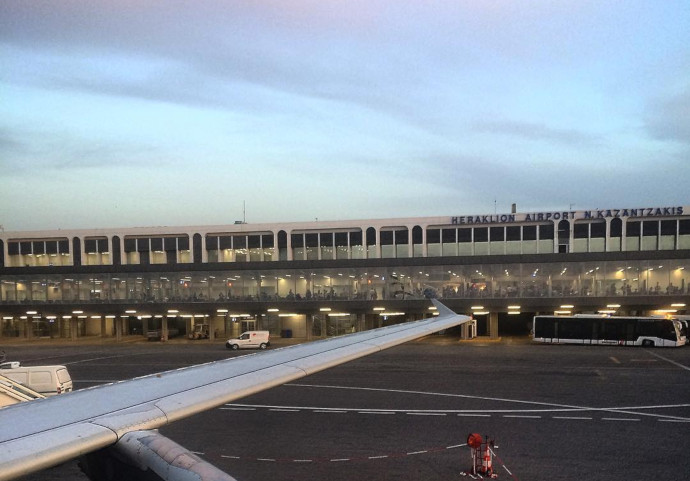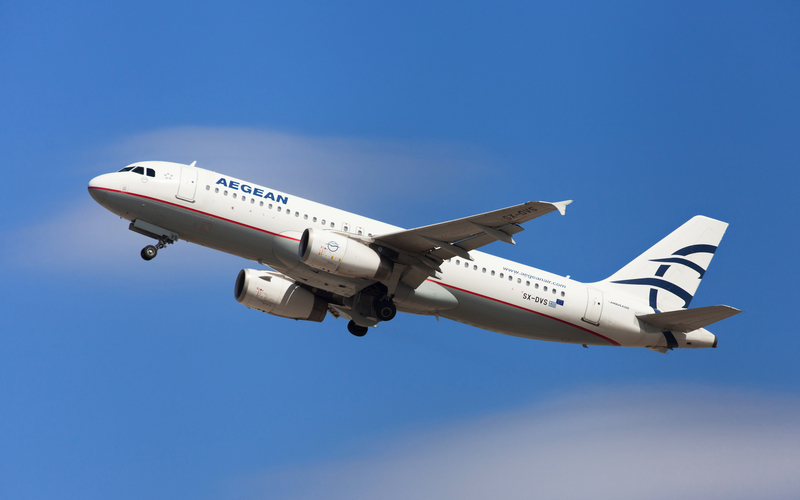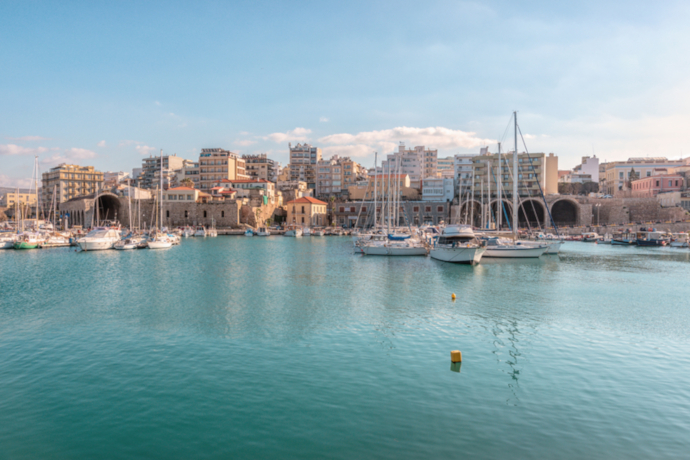 Heraklion International Airport "Nikos Kazantzakis" (IATA: HER, ICAO: LGIR) serves Heraklion and the municipalities of Aghios Nikolaos, Malia, Hersonissos, Stalida and Elounda in the island of Crete, being its main international gateway along with Chania Airport.
Heraklion Airport is named after the well-known Greek writer and philosopher Nikos Kazantzakis, who was born in Heraklion. Heraklion Airport is located 5 kilometers east of Heraklion city centre, nearby the town of Nea Alikarnassos. Heraklion International Airport is a hub for Bluebird Airways and Sky Express, and a focus city for Aegean Airlines.
Heraklion International Airport "Nikos Kazantzakis" handled 7,933,558 passengers in 2019.
In 2020 Heraklion Airport registered only 2,398,264 passengers due to coronavirus crisis.
During 2021, HER Airport handled a total of 5,046,236 passengers.
The following means of transport are available at Heraklion Airport to get to the city centre:

Bus: Public transportation is available at Heraklion Airport.
See more information

Taxi: Get to downtown Heraklion within 15 minutes by taxi.
See more information

Car rental: Rent a car at Heraklion Airport or through our search engine.
See more information
Heraklion Airport offers some of the following services to passengers:

- ATMs
- Baby care facilities
- Currency exchange
- Duty free stores
- Shops and Restaurants
- Information desk
- Luggage storage
Heraklion Airport has a single passenger terminal.
Contact
Address: Ikarou str., N. Alikarnassos, 71601, Heraklion, Crete, GREECE
Phone: +30 2810 397129 / 397136
Email: kahktl@otenet.gr
About Heraklion
Heraklion, in Greek Irákleio, is the main and largest city of Crete island, being the fourth largest city in Greece. It wasn't until the 19th century that the ancient name of Heraklion was retook. It comes from the closer Roman port of Heracleum, which stands for "Heracles's city".

History is widely present in the island: There are settlements dated from 2,000 BC. In fact, the city is nearby the ruins of the Palace of Knossos (Palace of Minos), which belonged to the Minoans.

While your stay in Heraklion, you shouldn't miss Palace of Knossos ruins, which are located close to the city, Koules Fortress (Rocca al Mare), from the Venetian occupation and located at the port, Lions Square, the Venetian loggia, and the Agios Minas Cathedral, which honours the patron of the city, Saint Menas, among others.